It's true what they say: there's something for everyone in New York City. Especially when it comes to sports and entertainment. Whether you're looking to see your home team take on their biggest rivals in a sports capital, or experience world-class entertainment at iconic venues, we've got your entire NYC trip covered.
We've outlined some of our favorite venues, teams, hotels and eats to make your New York fan getaway unforgettable.
But before we can jump into the action - we have to get you to New York! Here are 3 main airports you can fly into.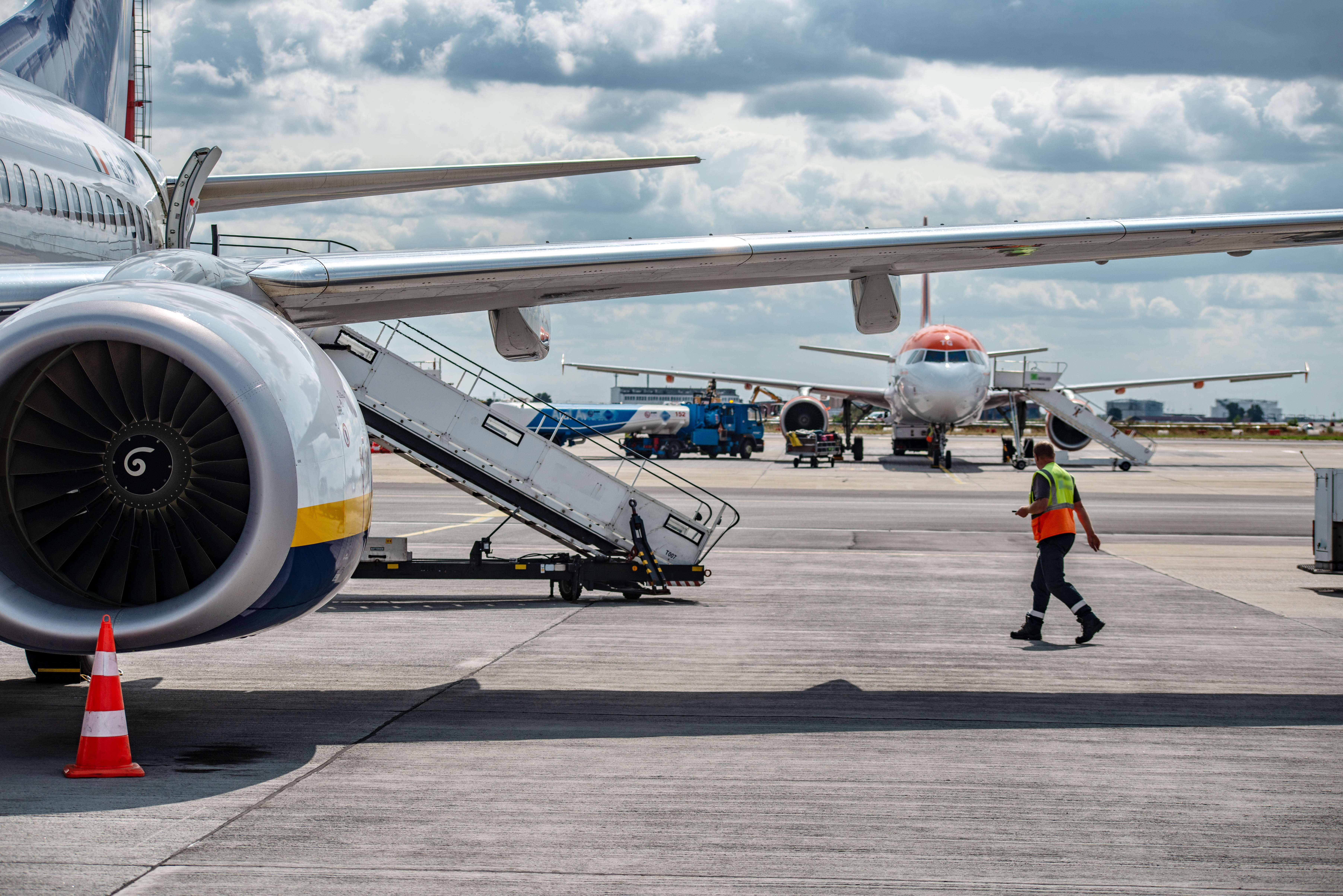 JFK: The main international airport that serves the NYC area. Located in Queens, JFK is your central access point to the city.
LaGuardia: This smaller airport mostly services domestic (and some international) flights. If you're looking for a quieter airport experience, fly here!
Newark: Depending on what you're traveling for, you may want to fly into this New Jersey airport. Although it's a quick drive to Manhattan, it's ideal for those checking out football games in Jersey.
Now, onto the fun! Here are some of New York's top sporting venues and what you can experience at each of them:
MSG is known as "The World's Most Famous Arena" and there's no secret why. Decades of history live behind those walls and you can feel its importance as soon as you step foot inside.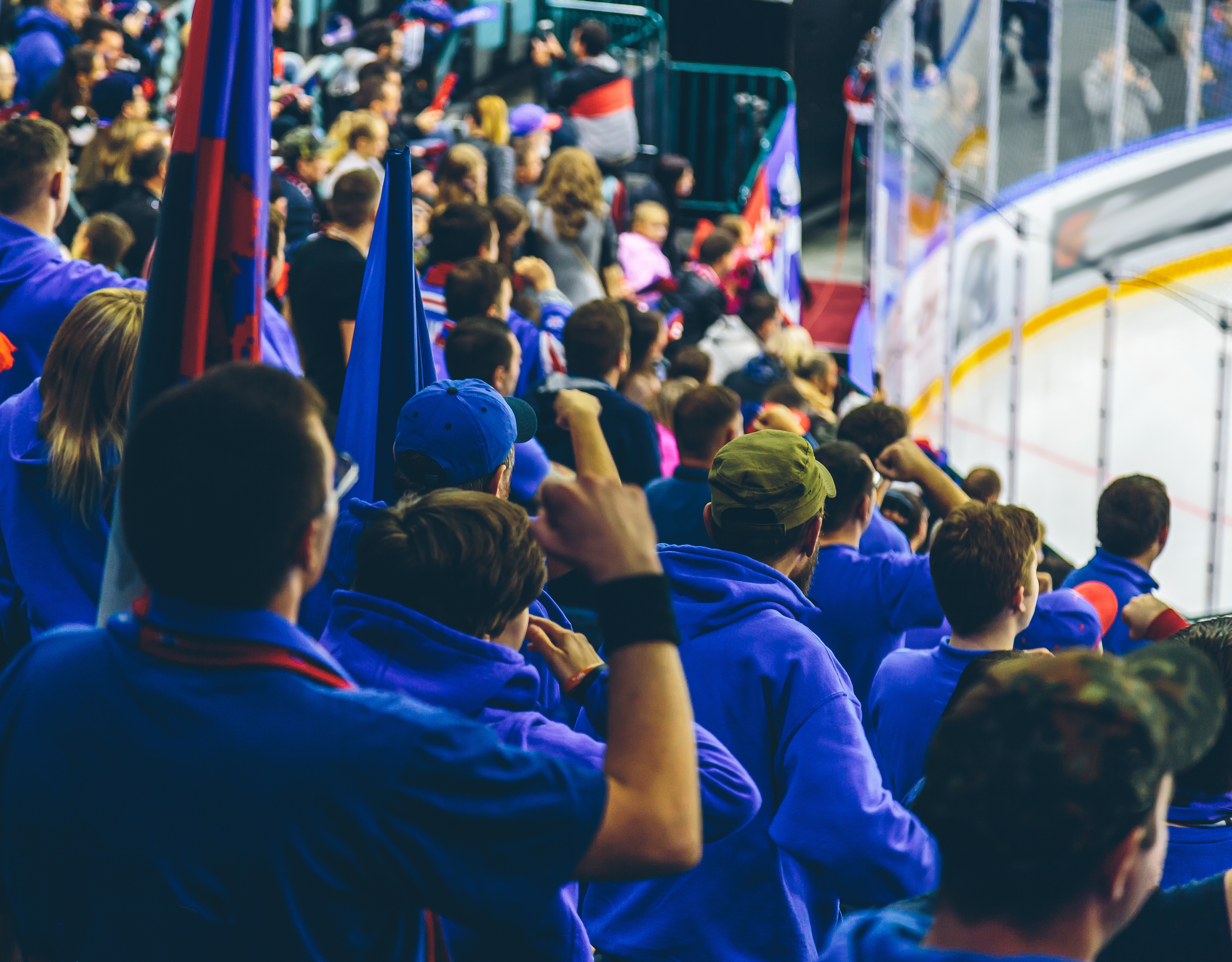 Who To See
New York Knicks: See one of the founding NBA teams take the court at The Garden and grab some New York Knicks tickets. Fun fact: The Knicks are actually one of two teams still located in their original city.
New York Rangers: This 4-time NHL Champion team calls MSG home. You can't explain the energy in the arena watching a Rangers game live. Planning New York Ranger trips make for memorable experiences. Check out our New York Rangers travel packages.
Your favorite artist: It's a bucket list item for many singers to have a concert at Madison Square Garden. Superstars like Billy Joel, Eminem, Whitney Houston and more have taken the stage. For fans - it can be special too. See if your fave artist is heading there.
Where To Stay
The New Yorker
Courtyard Marriott Chelsea
Refinery Hotel
What To Eat
Old Town Bar: What better way to enjoy game day than with wings? Old Town Bar is a quick walk away from MSG and is historically known for their wings, pub food and late night eats.
Clocktower: Enjoy a post-game cocktail and snacks in one of the city's top restaurants. Clocktower is located in Madison Square Park, and has something for every craving.
Joe's Pizza: If you're looking for a quick bite on the go, visit one of the few Joe's Pizzas located around the city. It's a classic New York style pizza that won't disappoint.
Just visiting Yankee Stadium is a dream of almost any baseball fan. Located in The Bronx,It's home to sports memorabilia and has hosted iconic sports moments.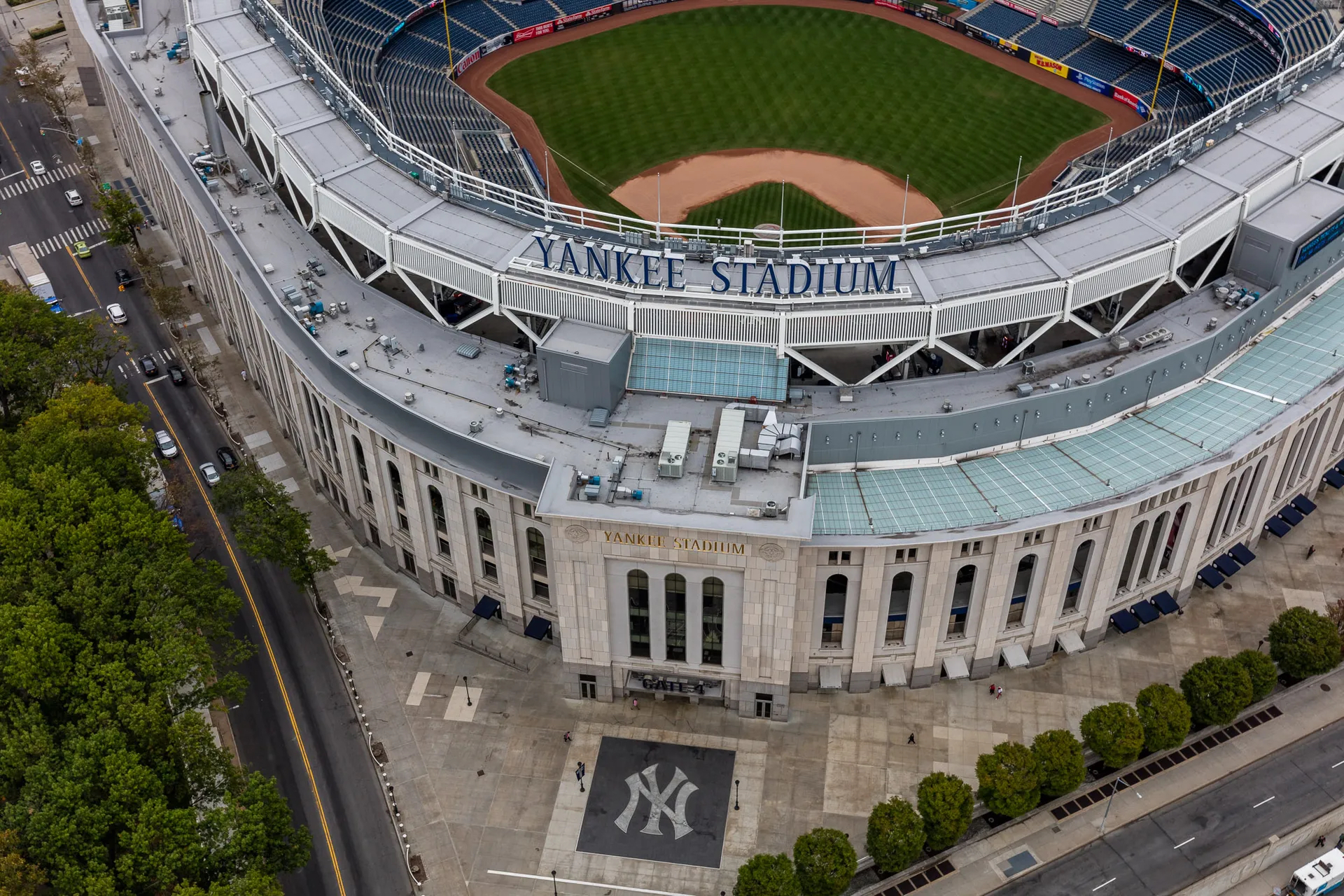 Who To See
New York Yankees: With 27 World Series titles, the Yankees have a longstanding history in the MLB. Icons like Derek Jeter, Babe Ruth and Alex Rodriguez have all played for this team, and at this stadium. There are so many great New York Yankees travel packages or cheap New York Yankees tickets for any baseball fan.
NYCFC: The New York City Football Club is one of New York's newer teams, but the action of a soccer game remains timeless. Watch a match at this historic venue with NYFC tickets and see the thrill of soccer for yourself.
Where To Stay
Best Western Plus Stadium Inn
The Lucerne Hotel
The William Vale
What To Eat
Dante's: If you're looking to grab a meal (or maybe just drinks) in the city center before or after the game, Dante's is the spot for you. Known for their good drinks and pasta.
Stan's sports bar: Located across the street from the stadium, it's known as the official bar to hang at before or after any Yankee game.
After an $815 million investment, Citi Field has become one of the most popular destinations for sports, music and even food in New York City.
Who To See
New York Mets: Enjoy views of the New York City skyline and even an original team song while watching the Mets play at Citi Field. Build your dream New York Mets travel package.
The Governors Ball: Experience one of the best music festivals right in the heart of New York. It's held each summer at Citi Field and hosts award-winning artists. The 2022 lineup includes Halsey, J. Cole and Kid Cudi. No matter your origin city, you can build a Governors Ball travel package.
Where To Stay
Hyatt Place NYC Chelsea [subway]
The Parc Hotel
What To Eat
At CITI: The venue has become known as an attraction for food itself. There are dozens of food vendors serving everything from gourmet burgers and tacos to food served in hats.
Even though MetLife Stadium is *technically* in New Jersey, it is home to 2 legendary New York football teams. Take a quick ride over to the stadium and enjoy a full day of football.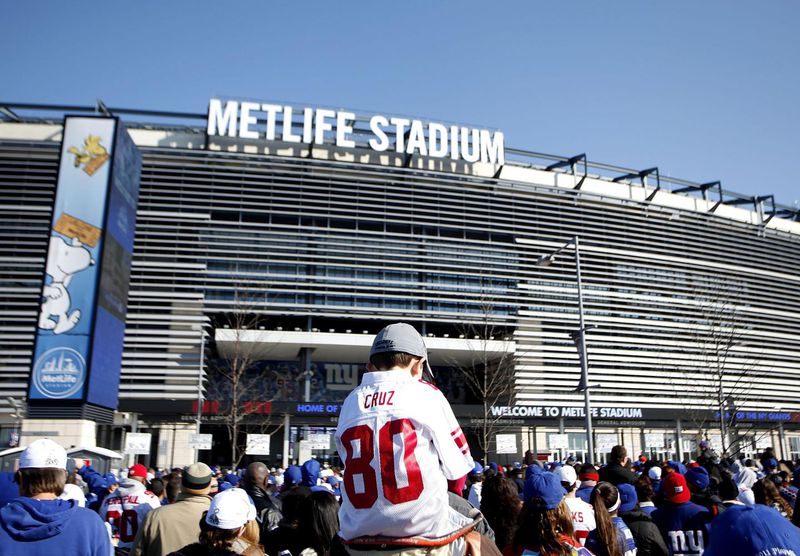 Who To See
New York Jets: Get lost in a sea of green at a Jets game. Experience the excitement of the sideline, in-game entertainment and even fantasy information on the big screen! Playing from September to January, there are multiple New York Jets trips you can take. Already in town? Grab last minute New York Jets tickets!
New York Giants: One of the best parts of a football game is the tailgate - and the Giants know how to do just that! Bleed blue and embrace the energy of Giants fans. Same as the Jets, you can build your custom New York Giants trips based on your schedule or grab New York Giants tickets.
Where To Stay
Refinery Hotel
Hilton Meadowlands
Margaritaville Times Square
What To Eat
Kelly's Sports Bar: Just minutes away from multiple subway lines, this is one of the top Irish bars for sports. Whether make a night out and catch a fight, or grab a quick drink before the game, this is a must-visit.
Blondies: Another great stop for wings in Manhattan. If you're looking for a chill dinner after a game, this is the place.
In the heart of Brooklyn, Barclays Center is on a mission to set the standard for thrilling sport and entertainment experiences.
Who To See
Brooklyn Nets: The Brooklyn Nets are on their way to becoming an absolute powerhouse in the NBA. From Kyrie Irving to Kevin Durant, it's an all-star lineup when you catch a game.
Live Music: You can constantly find renowned artists making a stop here, including Beyonce, The Rolling Stones and JAY Z.
Where To Stay
The Beekman [subway]
Sheraton Brooklyn New York
Ace Hotel Brooklyn
What To Eat
Please Don't Tell: Have you ever entered a secret bar through a phone booth? Well, the secret may be out, but you can at Please Don't Tell. Sip novelty cocktails in Brooklyn after a game or show.
Roberta's: No visit to Brooklyn is complete without a slice of pizza. Sip on wine and build your own pie at this Brooklyn staple.
Black Seed Bagel: Sometimes all you need in the morning is a quality bagel. Black Seed is the perfect spot to grab breakfast (or brunch) on the go.
Other Things to Do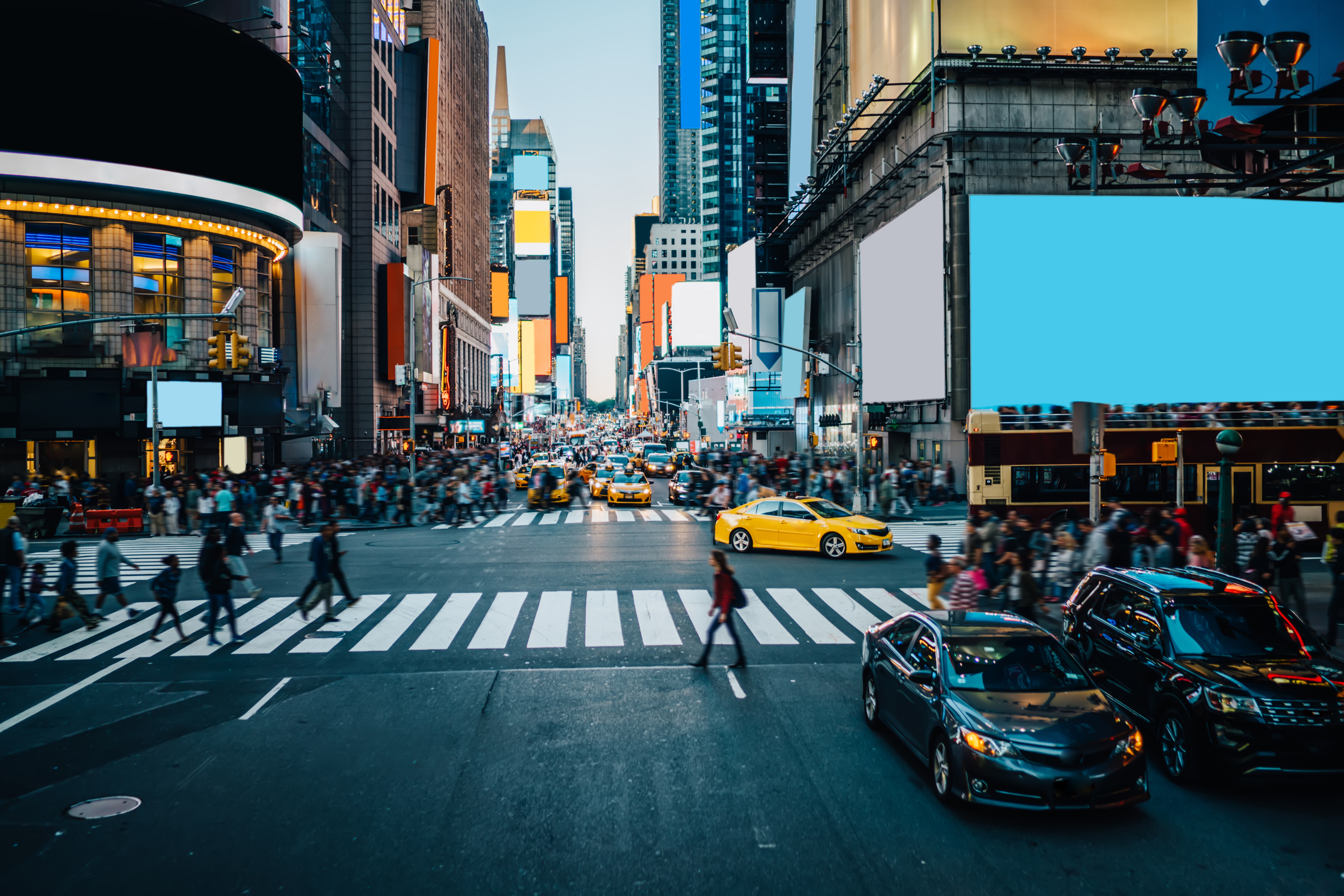 Comedy Cellar: If you're looking for some laughs and another activity, consider a visit to the Comedy Cellar. Notable NYC comedians are always popping in.
Shop at NBA Store: Take home some memorabilia you may not be able to get at home. The NBA store on historic 5th ave is a destination in itself.
Central Park: One of the most famous parks in the world, a stroll through Central Park is a great way to unwind. Check out the many attractions, vendors and more.